It'll come as no surprise that we're all about understanding the world of community at Community-Led Alliance. We're in a unique position, as CLA is actually one of 15 community brands under the umbrella of the Alliance - a community-led media platform.
We're passionate about helping others understand community-led growth and part of that means sharing how we've done it.
This article is the first in a series of real-world community success stories, looking this time at the Sales Enablement Collective (SEC) - a sister community of ours at The Alliance. We want to understand what problem they aimed to solve, what their solution was, and how valuable the community is to the SEC team.
Our aim is to explore what it means to spot a problem and work to resolve it with a community-led approach.
We'll hear from Daniel O'Dowd, a copywriter at SEC, responsible for all the brilliant digital content, such as reports, playbooks, articles, podcasts, and more.
We also spoke to Jack Debono, Head of SEC, responsible for the day-to-day running of the community, including event building, member outreach, and more.
Here's what they had to say. 👇
What is your role at SEC?
Daniel: I'm the copywriter, so I'm responsible for delivering various pieces of content throughout the year - articles, reports, guides, case studies, social posts, podcasts, webinars, newsletters, etc. It's a lot, but it means I get to create in so many different ways and see the ways the content has a real effect on our community members firsthand - which is a great feeling.
Jack: I'm the Head of SEC. I oversee the entire community and various engagement strategies within that. So I look after events, and community initiatives, and work closely with vendors as well as community members specifically.
A lot of my day-to-day is actually talking to community members to understand their pain points and the direction they want to see our content and community go in. I use those insights to shape how I develop our events.
For example, I'm responsible for the majority of event agendas. With the information I receive from our community members, I know what topics we should cover in our events and I use this to guide which speakers I ask to attend, and the activities we organize.
When SEC started out, what was the problem it aimed to address?
Daniel: Sales enablement is a relatively new discipline. It's only really come into the mainstream in the past half-decade. Still, despite being new it's exploded in popularity due to its value to an organization being very high.
What that means is that there are a lot of sales enablement professionals with the experience to share, and even more new sales enablers who are seeking networking opportunities, resources, and different ways to learn the nuances of the job.
What we found is that while there was a real desire to share or learn, there was a gap in the market for that kind of space. People wanted to connect, but couldn't.
SEC acts as the bridge between these people and aims to create an environment where sales enablement professionals new and old can come together, learn from each other, and explore valuable content.
Jack: We started SEC back in 2019 - so not long ago at all, but we've accomplished a lot in a short time.
Enablement is a very fast-growing and evolving function, traditionally sales training, then into sales enablement, then into revenue enablement. At the start, there was very little available for people within that function to connect with each other and share their knowledge and experiences.
Our aim was, and still is, to solve that problem. We want to provide that space for people to share, learn, and network.
We've constantly evolved since. We started out as mainly events, and a bit of content.
Now it's heavy on events, heavy on content, and loads of digital products like reports, podcasts, and certifications or courses.
Recently, we've been focusing on expert-led education. These certifications are built collaboratively with experts who can help us shape how newcomers and old-timers alike can learn.
What is the solution SEC offers to that problem?
Daniel: Salespeople can sometimes have a reputation for being 'lone wolves' and being hesitant to share their techniques - everyone is competition, right? But with sales enablement, the opposite is true. The people in the community are so eager and willing to share their expertise and advice.
The solution we're offering is actually creating the community to facilitate networking and that exchange of knowledge and resources. These people want to share, we just have to provide an easy way for them to do it and that's exactly what we do.
On top of that, we're not just providing the space to connect. We actually bring in our own people - such as myself - to provide thought-leading content that members can enjoy for free.
Has that problem or focus evolved since the origination of the community?
Daniel: Since SEC's founding in 2019, our self-described mission has been "uniting revenue leaders, all striving towards one shared goal: consistent and predictable revenue growth". That's at the center of everything we do and always will be.
What has changed is how we approach that, especially with regard to unity.
In recent years the Chief Revenue Officer (CRO) has become much more closely aligned with sales enablement and we began hosting our CRO Summits and creating content and spaces for CROs to connect alongside sales enablement professionals.
Another example is that sales enablement has begun to branch out into what we call "revenue enablement", and cater to that audience as well.
Our goal hasn't changed, but we have to adapt and change constantly to continue meeting this goal.
Jack: Exactly what Dan said. We have to adapt in terms of how we frame things to different audiences, depending on where they're at in their enablement journey.
We have to keep checking in to see what the community really connects with, and ask what they want to see next, or where we can improve - then we have to make sure we take that on board and action it.
Our goal hasn't changed, but the problems that the industry has are always evolving. It's our job to keep on top of this so community members continue to get the most out of SEC and we can continue to deliver meaningful, industry-leading content.
How does community affect your role? Does it have an impact?
Daniel: The SEC Slack community is everything.
The most obvious way they affect the content is through direct contributions - our reports and articles are packed full of quotes and anecdotes from community members, while some reports will be created totally in collaboration with the community. Articles are often contributed by members as well.
There are less obvious ways that the community is involved too. I always have an eye on the Slack community's #questions channel and that's hugely important in guiding the direction of our content. If the community is asking about similar issues over and over, that's a clear indication that we need to provide content centered around it.
As I said, the community is everything which means that whenever we create a piece of content we're asking: "Does it help the community? Does it provide the community with value?". If it doesn't, it's back to the drawing board.
Jack: Totally agree. As I mentioned earlier, my day-to-day involves a lot of discussions with sales enablement professionals - specifically with community members.
Those conversations are vital because they highlight what pain points the industry is facing. I can see those, and understand how they work in practice from the people who are actually struggling with them. These discussions provide me with a birds-eye view that can be factored into the way I build events and community activities.
A good example of this is measuring the success of enablement, something we've been focusing on recently. I had a few conversations with community members, and I could see a pattern of people finding it difficult to approach measuring tactics or issues with streamlining their existing processes, and not knowing where to begin.
With that information, I looked at what events we had in the pipeline and I knew I needed to dedicate time in the agendas to covering this topic. So I got in touch with speakers who have been there and done it, so they could explain their approach.
It also fed back into the content. So, we looked at building templates that could refine existing processes or allow people to start thinking about how they want to do it.
Over the last year, the industry has also been faced with a lot of layoffs. So I've been factoring in much-needed spaces to network and providing even more access to job opportunities.
This has looked like recruitment days, specifically targeting that job hunt. But, it's also been more informal, with dedicated time and rooms to network and connect with the businesses and professionals who are hiring. We've also got a rolling job board on our site, as well as a #jobs channel on our Slack community. There's no shortage of ways to see what's out there, and it's accessible in whatever way suits the individual.
Dan, does your content specifically affect the other community activity?
Daniel: It's all very closely linked. As I noted before, the content we create is totally aligned with what the community is looking for, which means that it gets used across SEC's offerings.
You're likely to see templates and articles used to supplement learnings from our courses, or for stories and experiences from events to find their way into our content. It's all linked.
As with the content that I make, we often have community experts come in to help build our courses, and make sure that what we're putting out there is right for the community.
Plus, our events are totally community-focused. Our speakers are all people who have been engaging and benefiting from our community.
It's its own eco-system, essentially. Community is constantly providing us with actionable insights and we integrate those into every last bit of what we do. We're also constantly adapting existing content into different formats, on different platforms - so it can reach as many people as possible, in whatever way suits them.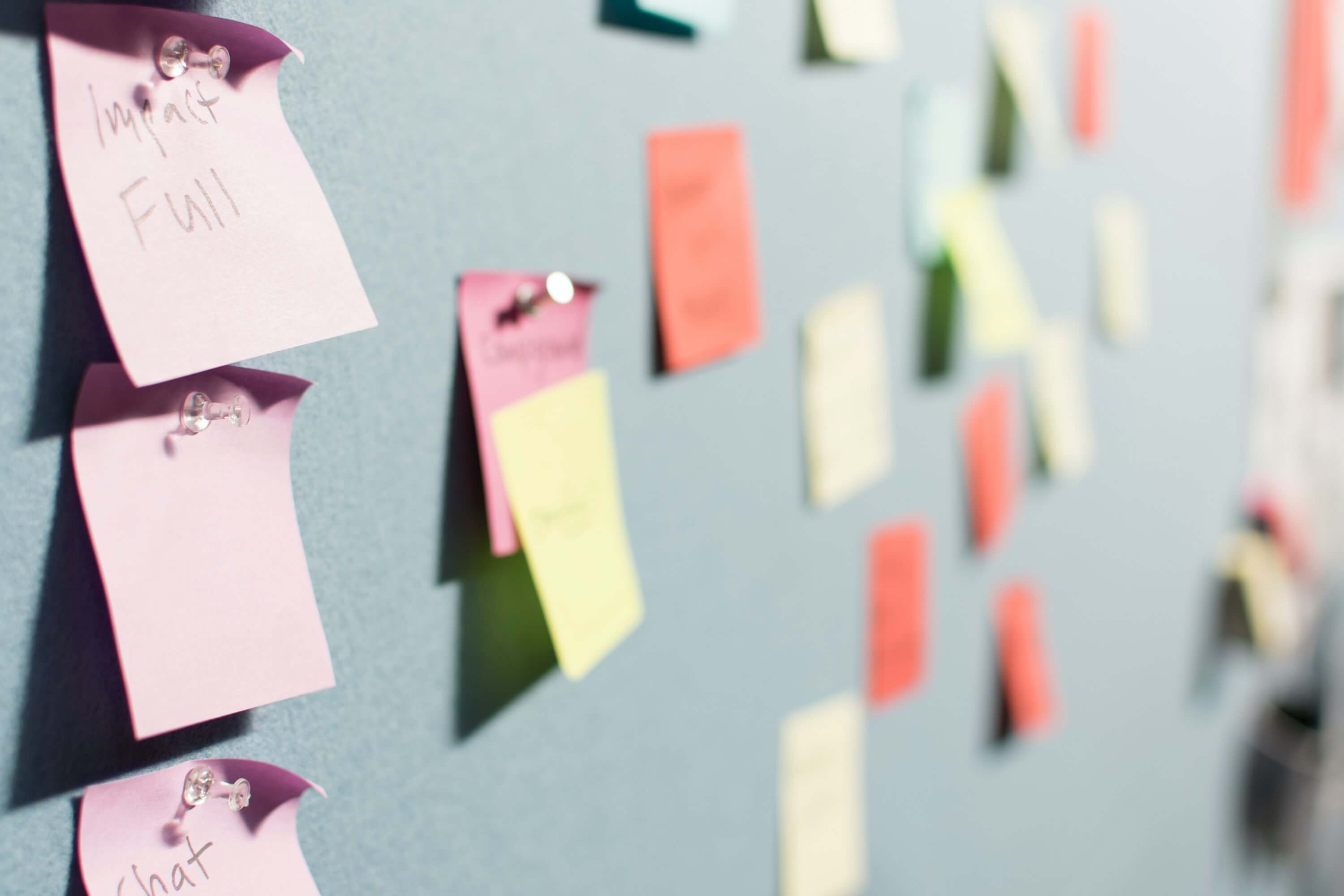 What are some of the highlights of your time at SEC or since its inception?
Daniel: When it comes to the content and my highlights… the biggest highlight is our Enablement Charter playbook.
One of our flagship reports highlighted that only about half of sales enablers have an enablement charter despite it being considered an important document that provides direction and clarity for the department. Seeing this and speaking to the community made it clear that people weren't all too familiar with how to create one.
So, in collaboration with community members who were experienced in the matter, we created a playbook that acted as a step-by-step guide to creating and implementing an enablement charter in an organization.
It got some really positive feedback from the community, and it felt great to be able to fill that gap in the market, so to speak, and provide something of real value.
Jack: It's gotta be going back to in-person events. It was a huge thing for our organization and for us as a team.
COVID-19 completely wiped out our ability to connect with people in real life. It was such a shame, but it did provide us with the time to really re-evaluate the way we'd been doing things and allowed us room to plan a great comeback.
Being able to get people together in person again was definitely a huge win. We offer a lot of packages for entire teams, and with our events, they're often all meeting each other for the first time! In other cases, they'll be connecting with other community members they've been chatting to on our Slack community.
It's a really rewarding experience, knowing that we're able to provide people with those opportunities.
Not to mention, Zoom fatigue is a very real thing - haha! So getting people off of their laptops, out into the world, and together in a room is amazing.
Any mistakes you've made along the way? And how have you adapted to correct these?
Jack: Big question. I wish I could say there haven't been any, but it's important to make mistakes along the way because it helps open your eyes to how to do things differently and better.
One thing that comes to mind is something I touched on earlier when it comes to how we address different audiences.
As we've grown, so has our reach. So, previously we were mainly catering to a US audience. Now we're engaging with other regions, like APAC and EMEA.
One mistake we made early on was in the way we positioned our events. We assumed that the same kind of language we used to describe sales enablement to the US would translate over to other regions. The fact is, each region is at different stages and focuses on different parts of the industry, with terms like "sales enablement" being used to describe something else, and "revenue enablement" being more accurate depending on where you are.
That was a big learning curve, but it's not good enough for us to continue churning out the same type of event structure or content based on what we've been doing already. We had to dedicate time to speaking with those in different regions and researching the questions they were asking specifically.
Now, each event is way more tailored to each area and we're approaching people with content and activities that are actually meaningful for them.
How do you benefit from the community space?
Daniel: As a content creator, it's proved beneficial time and time again. It's always a massive help in terms of having my finger on the pulse of sales enablement issues.
Access to such a large community of sales enablers (5,000+ in Slack alone) is so useful when it comes to planning and creating content and knowing what issues are close to the community's heart.
For me personally, it's really heartening to see people so keen and willing to help each other out for the greater good of the community.
To wrap up
Within three years, Sales Enablement Collective has gone from strength to strength. Since 2019, they've amassed over 5000 community members, 200+ hours of events, 15+ reports and playbooks, and 10+ courses - and they're showing no signs of slowing down any time soon.
That's pretty good going, in our books!
We hope this look inside their community can offer useful insights to those building and scaling their own communities, too.
---