Want to put your content in front of 1,000s of peers? Start building your personal brand? Prime yourself as a community-led thought leader? Even just do your good deed for the day by imparting your wisdom to others?
Then right here is where you need to be.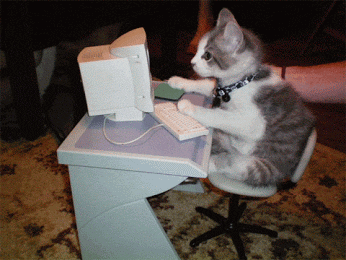 Why write for us?
Well, we're an independent group, and we have a clear goal. That's to push forward progress and innovation in community-led growth across the world 🌏.

1,000s of people will hear what you have to say.
Your article will live on our site...forever.
You'll get your very own byline...obvs.
We'll share your article on all our social profiles…
… as well as inside our community.
Sound good? Then let's get into the nitty-gritty of how it works. 👇
How to contribute
Step 1: Submit your subject
Before you get started, give us a heads-up via email at jade@communityledgrowth.com with what you're planning on writing about. We're open to a wide range of subjects, but we need to make sure that:
It's within the subject of community-led growth.
It's not in conflict with something else we, or other contributors, might have in the pipeline.
Struggling for inspo?
We have a jam-packed editorial calendar and a content team oozing with ideas.
Drop us a line, and we'd be happy to brainstorm with you.
Step 2: Follow the rules
We're a reasonable bunch and don't expect too much from you. But what we do ask for is:
More than 500 words, please. Anything shorter is too short, and we're aaallll about adding value.
If you're using images, please make sure they're copyright-free.
A picture of yourself for your contributor profile—this adds authority and lets people get to know you a little better.
A small bio about you (no more than 200 characters).
No promotion, please.✋  That's what our sponsorship options are for. Any contributed content must be free of product plugs.
Step 3: Submission time
Fire your content over - you can find us in the community or, if you'd prefer, you can drop us a good old-fashioned email at jade@communityledgrowth.com
Psst. If you'd like us to publish an awesome article that's already live, that's A-okay too. We'll use custom canonical links to avoid any duplicate content problems - all we need is a link to the original.
The legal bits
Yup, we know this bit's boring buuuut, it's gotta be said.
Image policy
Images add a lot to a post and help draw in the attention of readers. This means we use them with every post.
Our team picks some stock photography.
That's unless you decide to submit an image. And if you do, by including an image you consent to CLA posting the image(s) with proper credit to you/the image creator.
Link policy
Keep links in your copy relevant and make sure they're high-quality sources.
If you're using a quote or referring to another article, make sure you use proper citations. Either that or just link straight to the source material.
Syndication policy
We reserve the right to use any and all contributed content, with credit to any authors, in its entirety or in portions for promotional purposes.
That includes social media, other blogs, and newsletters.
Ready to write!?
If you're bursting at the seams with ideas and ready to write some amazing content, now's the time to get in touch.
Drop us an email at jade@communityledgrowth.com.