Slack Newsletter | Community-Led Alliance
September 22, 2023
🤝 Ambassador program 🤝

The Community-Led Alliance's ambassador program is finally open again for applications. 🎉
✏️ Do you want to contribute to our community content?
🫂 Do you want to help run meetups in your area?
💡 Do you want to become an ambassador for Community-Led Alliance?
💓 Then you're a perfect match. 💓
Apply today to register your interest! 👈

Applications close October 18, and there's a limited number of spots available.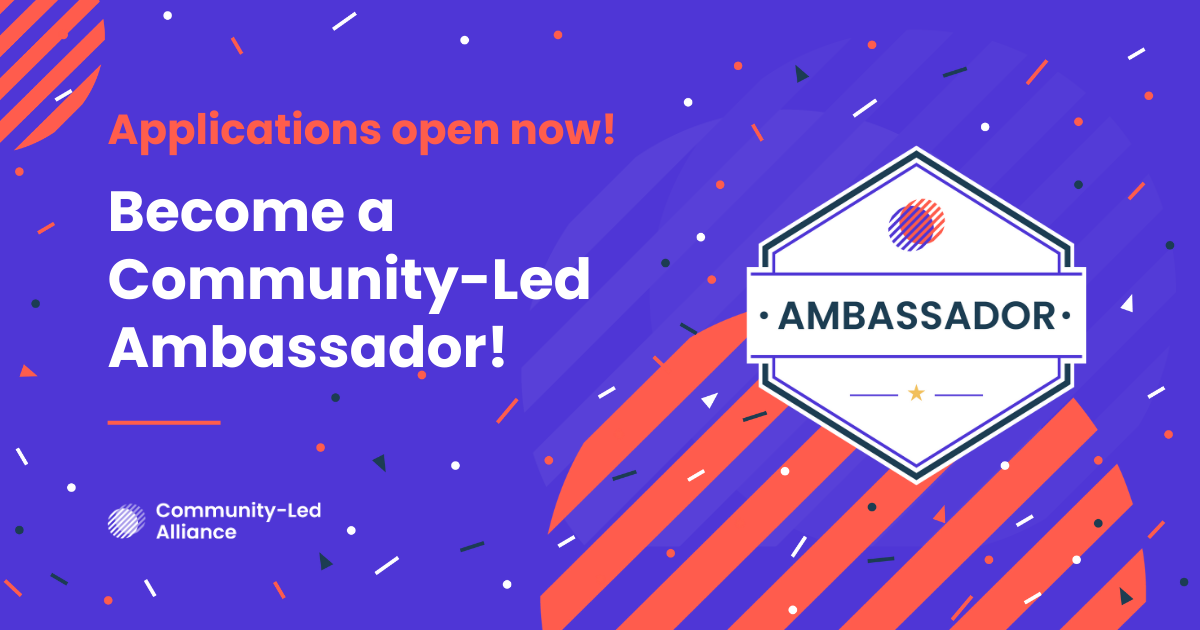 ---
🍃 Content 🍃  

Top 6 tips for community marketing and content marketing collaboration
For any marketer, particularly those who focus on digital marketing, it's highly likely you'll already be familiar with the terms "community marketing" and "content marketing".
How community marketing and customer success teams can work together
When you think about the goals of community marketing and customer success teams, it can be difficult to pick apart exactly how they differ. After all, they're both trying to make the customer as happy as possible, right?
While that's 100% true, the tactics, metrics, and overall approach of both customer success and community marketing teams differ massively.
---
📚 Courses 📚

Community-Led Growth Certified: Core
From understanding the way community can evolve in a company, to identifying the ideal audience and turning them into the best brand advocates, this course covers the core pillars of community-led growth (CLG).
With the help of leading experts from Trustpilot, Samsung, Contento, and more, and access to our Alliance frameworks and case studies, this comprehensive masterclass will give you the strategies, insights, and skills you need to thrive in the upper echelons of business.
---
🎉 Events 🎉

Want to get involved with community events? Contact @Niki 🎤
---
🚀 Want to get involved? 🚀

If you have any ideas on topics, would like to be involved in speaking at our events, or want to help us with organizing meetups, please contact @Niki🎤

Interested in contributing to our content? Writing articles or joining our podcast? Our content team would love to hear from you!
---
🎤 Talking points 🎤

@Kritesh Ojha was looking for best practices for making community surveys.
Any templates, question framing tips, tools, or KPIs to focus on? Share here
@Emi Kwasniewska asked, "When you feel like you don't know something about your job, where do you go for support?" Tell them here
@Anuj Sharma asked, "How do you manage to grasp the entirety of your marketing campaigns, especially when transitioning into a new role or during periodic reviews?" Share your recommendations here
Check out our #questions channel in the Community-Led Alliance Slack community to read more.
---
Job opportunities

Click here to find out more in our #job channel
💡 Good Inside is looking for a Community Programs Manager
💡 Visier is looking for a Developer Relations & Community Manager
💡 Airbnb is looking for a Community Engagement Manager

💡 Apple is looking for a Head of Community & Learning
Looking for a role? Check out our jobs board on our website too
---
👥  Find us on LinkedIn  👥

Don't forget to follow our company page Community-Led Alliance on LinkedIn!
On our LinkedIn page, we share more resources, community updates, live videos, and lot more!
---
🗣 Refer a friend 🗣

The Community-Led Alliance is a brand-new community that's only as good as its community members. We truly believe in the power of community spirit so, if you have a dream team who'd be interested in joining, send them here!
---
Not a part of our Slack community?
It's a free online resource dedicated to helping you sharpen your community-led growth strategy. Sign up now for discussions, networking, and ideas.👇🏻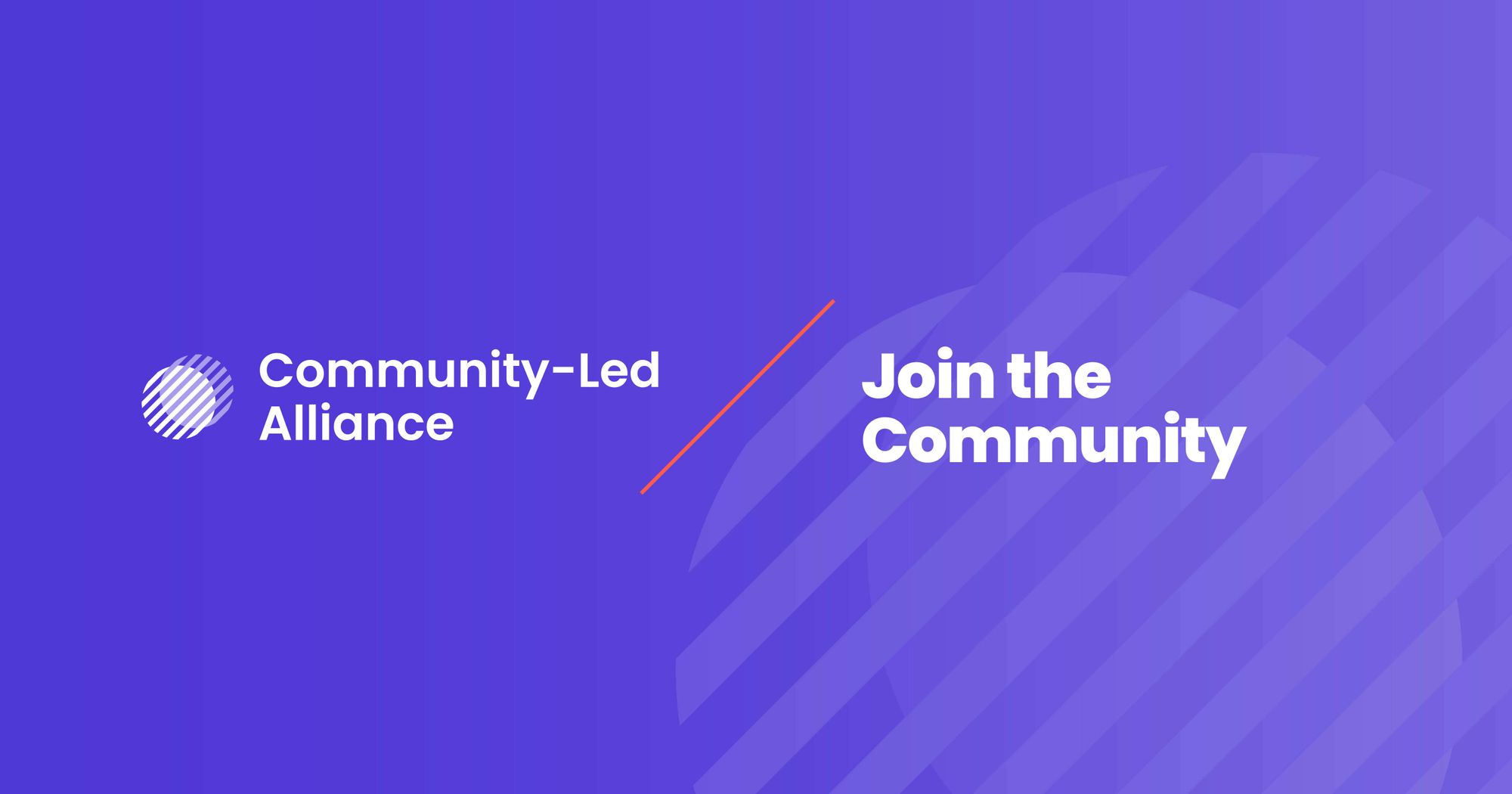 That's a wrap for this week's newsletter - catch you next week 🎊